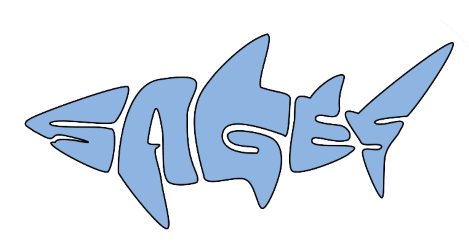 In keeping with its mission to innovate, educate and collaborate to improve patient care, SAGES is continuing its enterprise designed to stimulate and support surgical innovation. In partnership with Varia Ventures, SAGES is continuing a three-pronged initiative to educate its members on entrepreneurism, engage and showcase inventors through the reimagined and funded SAGES Shark Tank business competition, and finance promising startups through SAGES Investment Network Collaborative (SINC).
This year's finalists will present both their idea and supporting business model to the Shark Tank judges. All semi-finalists will have an opportunity to receive funding through SINC, a digital investment platform powered by Varia Ventures, that will allow fellow SAGES members to invest in their idea. In addition, the winner will also receive the $30,000 first prize.
The 2023 Shark Tank Application is now open at https://sinc.varia.com/register/founder.
General Terms and Conditions of Shark Tank*:
The application window will be November 1-December 9, 2022. There is a $100 non-refundable application fee.
Applicants will need to fill out a written questionnaire, submit a pitch deck, and upload supporting documents such as patents, letters of support, capitalization tables, investment paperwork, etc. This information will be shared with the SAGES and Varia Ventures' reviewers.
If you are selected to move on, semi-finalists will pitch their company in person at the Innovation Weekend in Los Angeles, February 3, 2023.
Three finalists will be selected at that event to present at the 2023 Shark Tank Session at the Annual Meeting in Montreal, which takes place on Friday, March 31, 2022 from 5:00-6:00 PM.
A winner will be selected at the annual meeting and receive a $30,000 cash prize.
*SAGES 2023 Shark Tank is not affiliated with Shark Tank (Sony Pictures Television Inc.)
---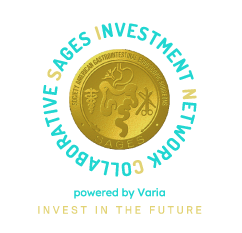 Introducing SINC
NOTE: The ACCME has released new guidance in December 2020 that indicates equity owners of privately-held companies are considered owners/employees. ACCME Standards state that owners/employees have unresolvable financial relationships and should not be involved in the content of CME activities, with rare exceptions. If you are involved with the planning or presenting of content for a CME activity, with SAGES or any other venue, you will need to disclose this financial relationship. There are many opportunities to provide education in non-CME venues. Please contact [email protected] for more information.
Members of SAGES can now use SAGES Investment Network Collaboration or "SINC" to invest in compelling opportunities within your industry. Powered by Varia Ventures, SAGES members have easy to use on-line access to invest as little as $5,000 in any company backed by Key Opinion Leaders.
Notes Regarding SINC:
The Shark Tank competition and SINC are independent of each other.
The Shark Tank winner will automatically be permitted to enter the SINC platform if interested, but there is no obligation to do so.
For companies wishing to be considered for an investment through SINC, the following additional criteria will be considered:
Opportunities that can be accelerated with support from our investors
A plausible exit strategy within 5-7 years
Valuations below $5,000,000*
Typically seeking funding of $250,000-$2,000,000
Understanding of capital requirements, future funding strategies and expected milestones needed to achieve such strategies
For device companies, meaningful and positive in vitro, and ideally in vivo data, that has been validated externally or with validation underway
*Later-stage companies are encouraged to apply and will be considered, provided they meet the other criteria. If you have any questions on this item before doing so, please contact: [email protected]
General Terms and Conditions of Investment
All investments are through an SPV that is specifically formed to aggregate investments from SAGES members into your company, a common structure in early-stage investing. This keeps your ownership table clean and reduces your investor relations burden.
All investments are subject to our completion of satisfactory diligence and agreement to our standard terms and conditions, which include:

Agreed upon valuation
Standard convertible note with management rights side letter or series seed preferred or NVCA documents
Ability to share your approved pitch deck and certain additional information about your business with the SAGES membership
Sufficient investment interest from SAGES members to close the financing—typically 15 investors in an SPV
All investors in your financing must be "accredited investors"
Other terms and conditions available here: https://sincinvest.varia.com/
For questions please contact Julie Miller, [email protected].