Plan Your SAGES 2023 Meeting from Any Device.
Virtual Attendees: View Livestreams and Recordings from the App
SAGES is happy to announce that the 2023 app is ready for download from the Apple and Google Play Stores.  This year, we are asking all meeting attendees (virtual and live) to login using your registration email address and your registration confirmation number.
We are pushing updates daily to the app containing descriptions, room and time changes, speaker assignments and more. Please look for the update data flag in the app and tap it when it appears to get the most up-to-date content. If you need technical support or have any questions, comments, or concerns please [email protected], or Direct Message the Twitter Account  @SAGES_Updates, or by phone at (310) 437-0544 x 100.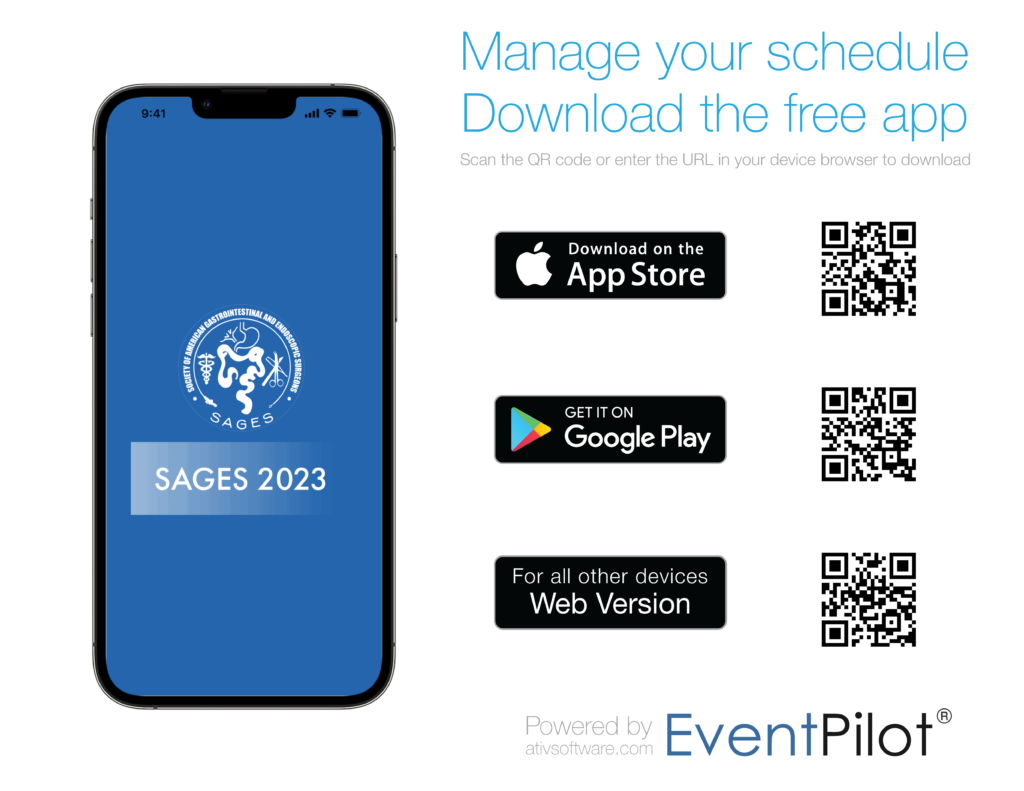 App Login
Please use the Login Button on the App Home page to Login. Use your registration email address and your registration confirmation number to login.
Ability to synchronize data across multiple devices (e.g. desktop/phone/table)
Ability to rate and comment on sessions
Ability to message other users and receive messages from them
Ability to export all noted and starred items to a single email at the end of the meeting.
---
The SAGES 2023 App will have the following features:
Full meeting schedule with the ability to create your own custom schedule
Desktop/Laptop Version for planning your meeting in a more comfortable way
Bookmarking and note-taking ability with one-touch summary email
Access to livestreamed and recorded sessions!
Eventually, access to the entire meeting recordings
Searching and filtering by keywords and topics with auto-suggest/auto-complete
Full abstract and poster listings
Full exhibitor, sponsor, and learning center listings
Logged-in users may message each other
Ability to leave comments/ask questions during sessions
Twitter Integration
…and more!